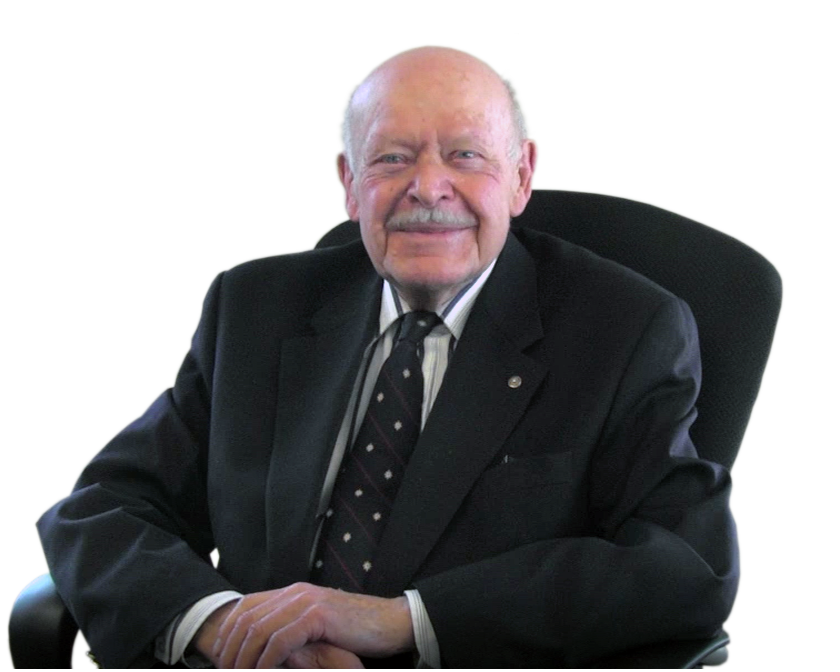 Don Chutter, MBA, CAE
CCA General Manager 1946 – 1977
Most of Don Chutter's 30 years of Canadian Construction Association (CCA) service was as its general manager (this position is now called president). Don was the first in Ottawa to receive the Certified Association Executive (CAE) designation. Volunteer positions included presidency of the Ottawa chapters of the Canadian Society of Association Executives, the Project Management Institute and the Ottawa Rotary Club. Don was a long-time member of the National Building Code Committee and the Unemployment Insurance Advisory Committee and was co-chair of the Metric Commission's Construction Sector Committee. He was a Canadian employer delegate to several general sessions of the International Labour Organization (ILO) in Geneva and was employer chairman of a 29-nation ILO Construction Committee Conference there.
Don established the Ottawa office of Revay and Associates Limited in 1977 and retired in 1998. He was a director of the Ottawa Construction Association (1984 – 1990) and executive director of the General Contractors Association of Ottawa (1999 – 2012).
Don Chutter
March 12, 2018
How did the Canadian Construction Association get started? Learn about CCA's predecessors and some of the early leaders who provided a firm foundation for CCA's growth and development. Did you know that Prime Minister Lester Pearson spoke at CCA's first convention?
Don Chutter
April 3, 2018
What were some of Canadian Construction Association's early wins? Learn about why CCA spent a lot of time urging provincial governments urging to accept federal funding for highways.
Don Chutter
April 24, 2018
Transparency has become a watchword. Learn about the widespread impact of CCA's leadership in advocating for public tender openings.
Don Chutter
May 15, 2018
Why was CCA concerned about bed peddling and piddling? Learn about the development that led to creating the CCA Code of Good Practice.
Don Chutter
June 5, 2018
While CCA now leases offices on the 19th floor of a building on Slater Street, did you know that it once owned its own building on O'Connor Street? In 1955, the Construction House was the very first "modern" structure in downtown Ottawa.
Don Chutter
June 26, 2018
Why were rose boutonnières in fashion in the late 60's? Read about CCA's cabinet interviews with the federal and provincial governments. What was different about Premier Smallwood's cabinet interviews in Newfoundland?
Don Chutter
July 31, 2018
How did National Defence end up in the building planned for Transport Canada? Read about CCA's involvement.
Don Chutter
September 6, 2018
Why were the locations of Don Chutter's first and last CCA conventions "unconventional"? Read about how the CCA conference came to be and what were the annual summer meetings.