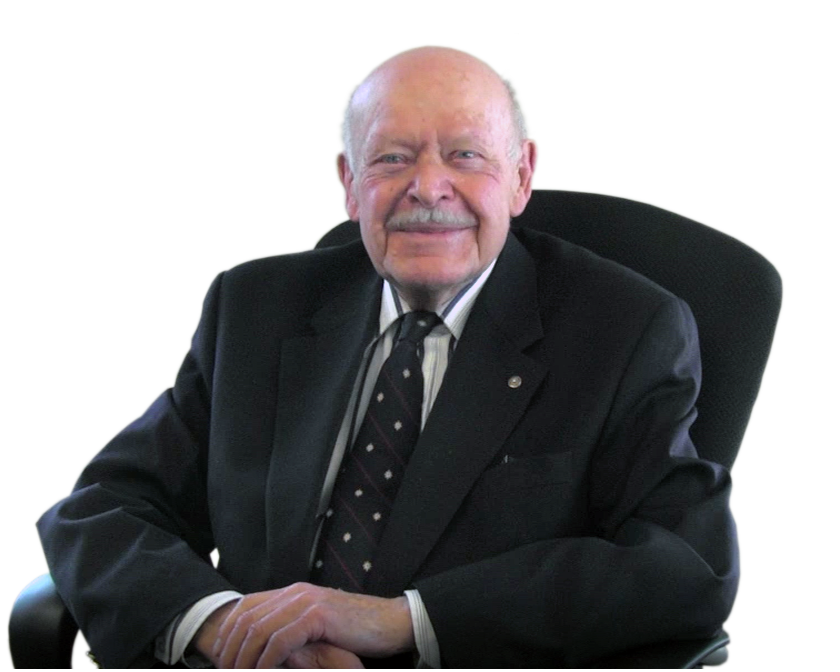 Don Chutter, MBA, CAE
CCA General Manager 1946 – 1977
Most of Don Chutter's 30 years of Canadian Construction Association (CCA) service was as its general manager (this position is now called president). Don was the first in Ottawa to receive the Certified Association Executive (CAE) designation. Volunteer positions included presidency of the Ottawa chapters of the Canadian Society of Association Executives, the Project Management Institute and the Ottawa Rotary Club. Don was a long-time member of the National Building Code Committee and the Unemployment Insurance Advisory Committee and was co-chair of the Metric Commission's Construction Sector Committee. He was a Canadian employer delegate to several general sessions of the International Labour Organization (ILO) in Geneva and was employer chairman of a 29-nation ILO Construction Committee Conference there.
Don established the Ottawa office of Revay and Associates Limited in 1977 and retired in 1998. He was a director of the Ottawa Construction Association (1984 – 1990) and executive director of the General Contractors Association of Ottawa (1999 – 2012).
Don Chutter
March 12, 2018
In the period prior to the First Great War, a National Federation of Builders' Exchanges was formed in Canada. It held several annual conferences in Montreal and Toronto and then one in Vancouver. The long train ride for many of the delegates was evidently a very thirsty experience because by the time the return trip back east was over, the federation's funds had literally dried up. That was the end of the federation.