CCA's victory over the National Defence Building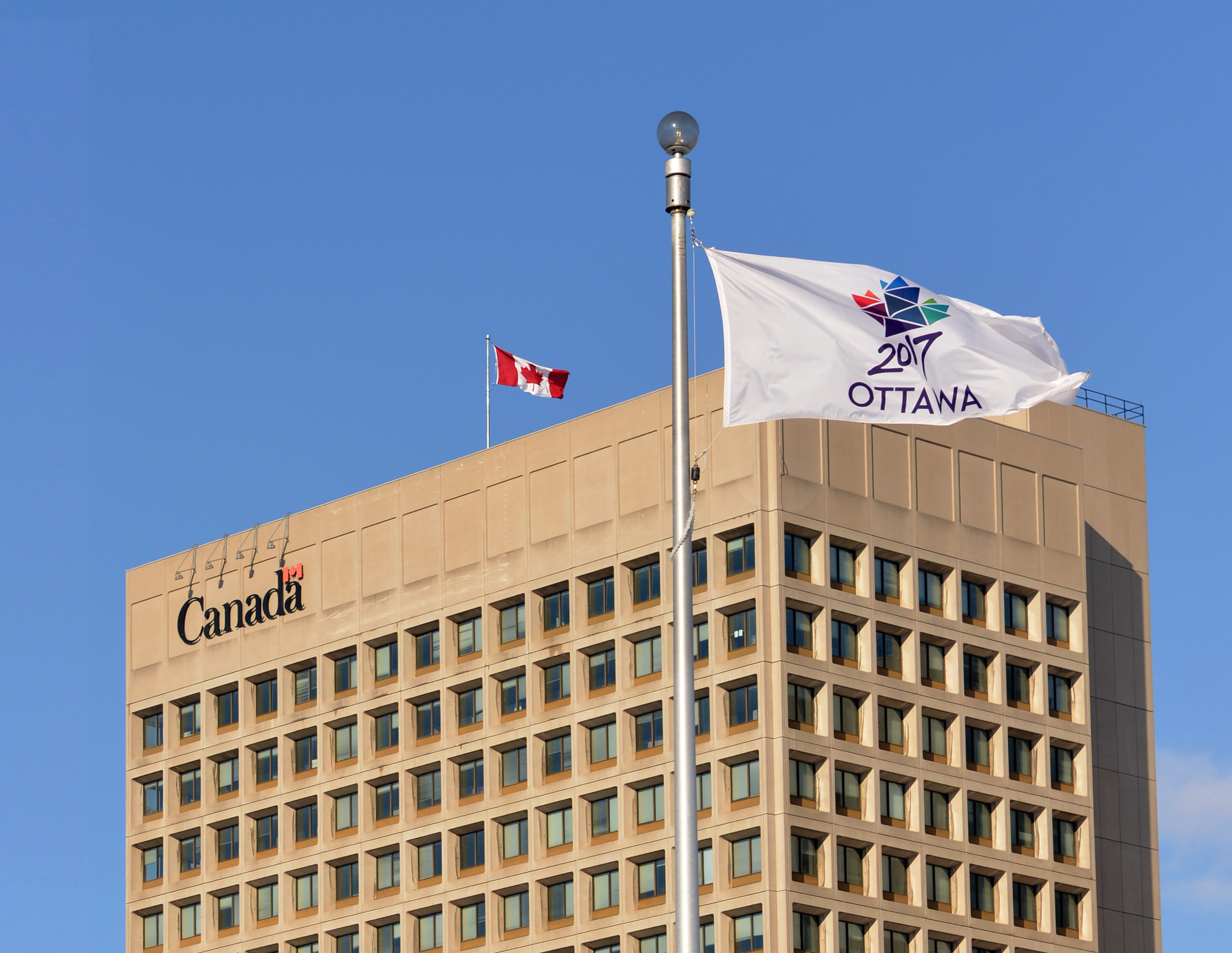 Back in the late 1960s, developers campaigned to have major Canadian government buildings financed and built by them, rather than to have Public Works engage an architect and then invite tenders from general contractors. These offers had been declined on the basis that the federal government could borrow money at a lower rate than developers. However, budgetary concerns made the proposals attractive, and in 1969 it was agreed that bidders for the new Transport Canada headquarters in Ottawa would be required to look after its financing. (Déjà vu PPP?)
Bidding would be open to both developers and general contractors. The main advantages normally possessed by developers were that they owned land and had control over design. In this case, the Crown already owned the land. The design work had been completed. General contractors agreed to bid the job upon receiving official assurances that the design specifications would not be altered. At the tender opening, a developer brought in a bundle of drawings and asserted that he could provide a suitable building at less cost. His proposal was rejected.
The lowest bidder, however, had made three very serious estimating errors and requested to withdraw his bid. The deputy minister advised that, if he did so, Public Works would invoke his bond. This left the general contractor with a difficult decision. A delay ensued. Meanwhile, the elevator sub-contractor, faced with rising prices, was pressing for a decision so that the elevator pits could be built. In due course, the second lowest bidder inquired if he was in the running for the contract and was advised that the project would be awarded to the developer after all. He passed this information on to the CCA. Sure enough; it seemed that the government had an obligation…
The association quickly surveyed all the general contractors and major trade contractors who had bid the work and established that they had spent a total of over $400,000 doing so based on the department's assurances that the specifications were not to be altered. The President of the Treasury Board and the Minister of Public Works were invited to lunch at the Rideau Club, and CCA president Mark Stein quietly but firmly protested the situation.
The ministers concurred that the government was at fault and stated that something would be done. Soon afterwards, it was announced that the largely designed triple-towered National Defence Building would not be built on LeBreton Flats, but this department would be accommodated in the building previously planned for Transport Canada. The contract would be awarded to its lowest bidder. All of those who had spent time, money and effort in submitting the successful tender had not done so in vain. The switch in purpose for the structure necessitated some sizeable change orders and "everybody came up smelling like roses". Several months later it was announced that Transport Canada would rent space in a downtown office complex owned by a certain developer.