Chris McNally Elected 2017 Chair of CCA
RIVIERA MAYA, MEXICO, Thursday March 23, 2016 — The Canadian Construction Association (CCA) has appointed Chris McNally as chair of the 2017 board of directors at its annual general meeting, held in conjunction with the 2017 CCA annual conference. Chris takes over the position from Gilbert Brulotte, senior vice-president, civil division, of EllisDon Corp.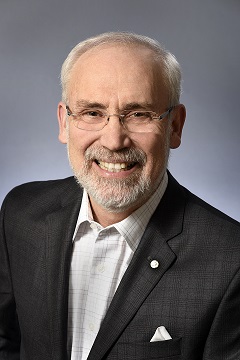 Chris is director of C & M McNally Engineering Corp., a sewer and watermain tunnelling contractor started in 1979 in Hamilton, Ontario. Before co-founding the family firm, he worked for Bechtel and PCL Construction in a variety of different capacities. A mining engineer by training, Chris is a graduate of Queens University.
Chris joined the CCA board in 2003 and has chaired the CCA Civil Infrastructure Council and the CCA Industry Advocacy and Regulatory Affairs Committee. He joined the CCA executive in 2009, serving as the Second National Vice-Chair/Honourary Secretary and as the First National Vice-Chair/Treasurer prior to his chairmanship. Chris was also the driving force within CCA behind the development of the Canadian Infrastructure Report Card, the first of which was published in 2012. Prior to joining CCA, Chris served as president of the Ontario Sewer and Watermain Construction Association in 1999, and was a founding member of the Ontario Construction Careers Alliance.
In his address to the annual general meeting, Chris spoke about how CCA can support our industry as it adapts new management techniques and integrates new generations of workers into all levels of our workforce. "One concrete way how CCA can support the industry is to expand our role in supporting the efforts of our partners in the delivery of training and educational services," said Chris. "Regarding the new generations of workers, one of my goals is to work with our partners across the country to better identify, recruit and integrate that next generation of leaders in our respective associations."
About CCA
Canadian Construction Association (CCA) is the national voice for the construction industry in Canada representing over 20,000 member firms in an integrated structure of some 63 local and provincial construction associations.
Contact
Kirsi O'Connor
Director, Marketing & Communications
613-236-9455, ext. 417
[email protected]